Champittet College - Nyon
A successful project
A look back at the Eco-Schools adventure
It is through a superb audiovisual production that we propose to discover the prowess of the little hands of the Champittet College in Nyon.
The children, aged from 3 to 10 years old, with the help of their teachers, embarked on the Eco-Schools adventure in September 2017 with a project on the theme of biodiversity. They then created an educational garden, the process of which includes the preparation of the soil, the planting of the different seeds, the watering and regular maintenance of the seeds, the harvesting of fruits, vegetables and herbs and finally the tasting of these vegetable garden delights during the "garden party".
However, the students did not limit themselves to this success story, as they also set up a vermiculture, a compost, an insect hotel, hand-made birdhouses and even a water harvesting project.
All these actions were part of a sustainable development education dynamic that was integrated into the school curriculum by the various teachers.
An ambitious and successful project, the results of which reward the efforts made by these enthusiastic young workers!
What's next?
The Champittet secondary school has continued its Eco-Schools adventure by carrying out a second project on sustainable food, thus receiving a new label in December 2020.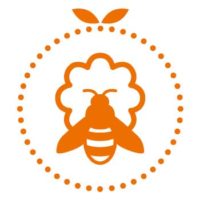 The project at a glance
School name: Collège de Champittet
Type of school: Private
Grade(s):  pre-school and primary
Number of students involved: 136
Theme: Biodiversity
Project duration: September 2017 – July 2019