Schule und KITA am Käferberg
A common and concrete guideline
Steps 2&7: Carry out a Sustainable Development Audite and create an Eco-Code 
At the beginning of the project, most children did not know where our food comes from, whether it is a plant or animal product, when it is in season and how food relates to greenhouse gas emissions. To have a common guideline for cooking together, the class researched tips from sustainable food experts and playfully investigated the carbon footprint of a range of different foods. While they agreed with some of the experts' advice, they found some of their ideas too restrictive. They came up with their own workable and positive Eco-Code:
Plan meals around fresh natural seasonal and local produce
Buy the correct amount and reuse or recycle shopping bags and boxes
Peel only when necessary and compost or recycle the waste
Only eat meat, fish, cheese and tropical fruit on special occasion
Putting theory into practice
Step 3 : Create an Action Plan
Once a week, the students planned and cooked their own vegetarian lunch using local, seasonal ingredients. They used the internet, cookbooks, and their parents' advice as inspiration for the recipes. If the recipe contained meat or fish, they discussed how to make it vegetarian. To monitor their reduced environmental impact, they calculated the greenhouse gas emissions of their dishes and compared them with those of the meat/fish equivalent. The class developed a varied repertoire of vegetarian recipes, which each child collected in a personal recipe book to take home.
Learning in the spirit of Education for Sustainable Development (ESD)
Step 5 : Link to the Curriculum
In the course of their Eco-Schools-project, the children acquired a variety of competences: These range from the safe use of kitchen utensils, to the ability to make their own decisions about food consumption, to working together in a mixed-age team, and all this in a foreign language. A true ESD project evolved!
What's next?
The Schule und KITA am Käferberg would like to continue finding ways to improve their sustainability practice throughout the organisation and to keep the families updated of their progress.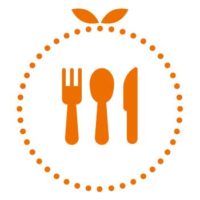 The project at a glance
School name : Schule und KITA am Käferberg
Type of school : private
Grade(s) : Primary (4-12 years old)
Number of students involved : 10
Theme : Alimentation durable
Projet duration : august 2020 – june 2022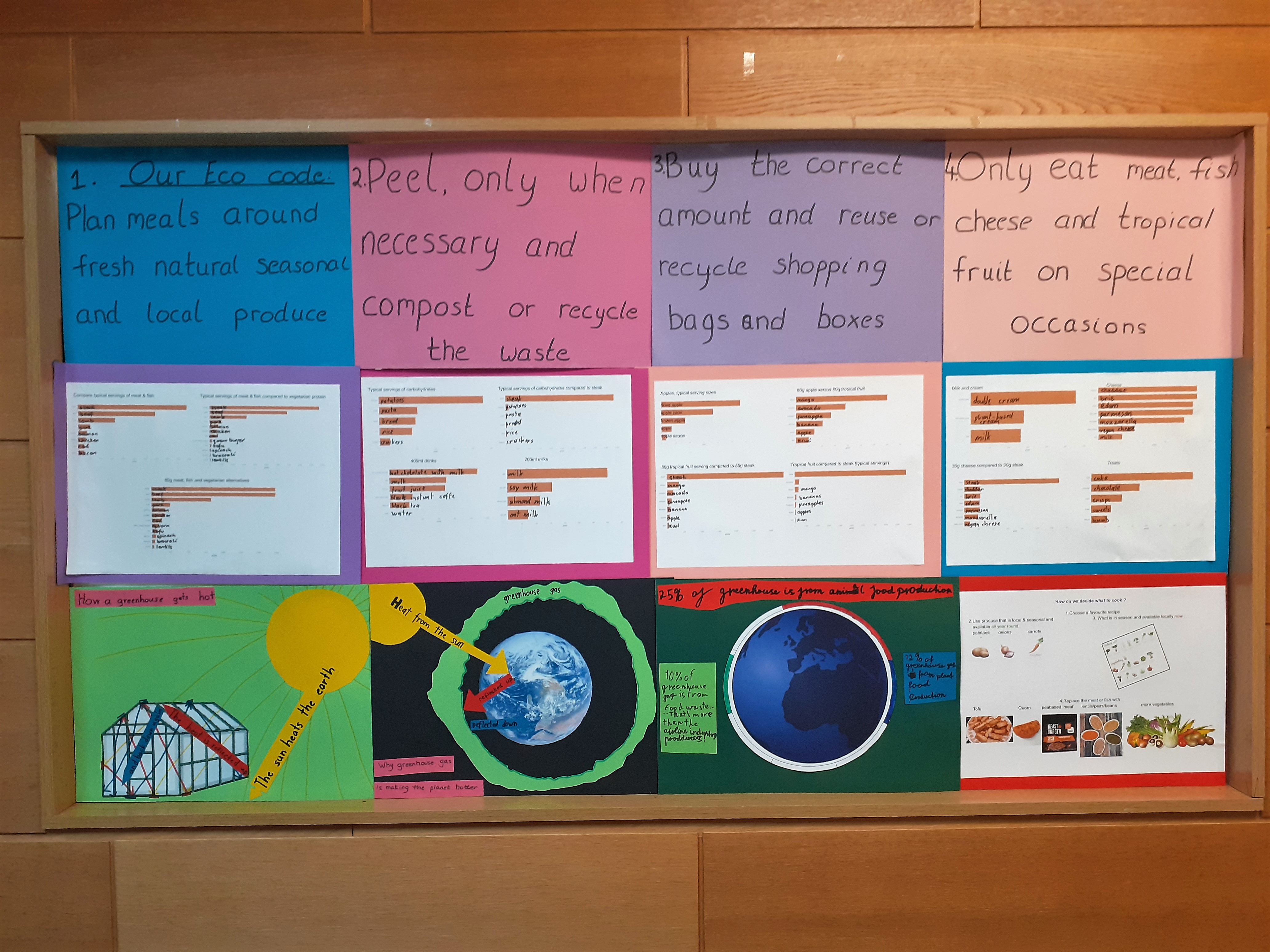 Testimonials
"The Eco-Schools Food sustainability project in our school has been a very enriching experience for the children, staff and families. We found that being eco-friendly can easily fit into our lifestyles as long as we understand that perfection isn't the goal."
Eco-Schools coordinator and English teacher
When asked what they liked best about the project, the students unanimously answered: 'The cooking!', and their favourite vegetarian dish? 'Cauliflower tacos!'.