VOTING PROCESS TO FORM THE ECO-COMMITTEE – COUNTING SPECIES – CREATION OF A BEEHIVE                                     
International School of Geneva – Middle School
Voting process to form the Eco-Committee
Step 1: Form an Eco-Committee
To give all interested students a say and the opportunity to be part of the Eco-Committee, the International School of Geneva Middle School decided to form the Eco-Committee through a voting process. All interested students were invited to apply and develop ideas that would benefit the school and the environment.
« In this process, the students have a voice and our Eco-theme comes from the voice of the students. We have involvement of students and we can hear what is important to them. We often accept more than simply 24 students as there is a big demand and motivation to be a part of the Eco-Committee. »
Counting the number of species on the school grounds
Step 2: Carry out a Sustainable Development Audit
To determine the biodiversity present on the school grounds, the school community decided to count plant and insect species. They used a meter stick, wooden posts and strings to measure four quadrats and then to cordon off the area. Each specie inside the quadrats was counted by the students and all the results were recorded. The students added wildflower seeds and left the plants grow in order to increase the number of species present.
« This gives a visual example of biodiversity to the students. From this we can each year work on reasons why it is important. We saw that the area initially was mostly grass, and dead patches of grass. There were no insects and not many flowers. Our results showed an increase in species of plants and insects in the quadrat areas. The students learned what quadrats were, they learned about their importance in wildlife conservation, and they understood how to work together. »
Creation of a beehive!
General
The Eco-Committee launched a call for the students and staff to design their own bee, according to their personalities or a bee to their liking. They first wanted to adopt a city beehive, however this was postponed due to the school closing. But they didn't let this stop them! Students and staff designed bees out of paper, cardboard, baked bee cookies, designed bees on motors, became a bee in costume! The message was launched through the minutes of their weekly Eco-Committee meetings, and in the weekly newsletter which goes out to parents and guardians of the Middle School.
« We learned that many students were afraid of bees, so we thought education around them would help to spread facts and not fear. This project invited the entire school to participate. It was a tremendous success to show that we have been busy little bees 🙂 The results were overwhelming. The creativity and motivation of the entries we received was fantastic! Bees were made from many types of materials. We want to design a hive in school to display all of the bees that were created. We have selected two to be on the cover of next year's school agendas. This is to remind us of the importance of pollinators and biodiversity. »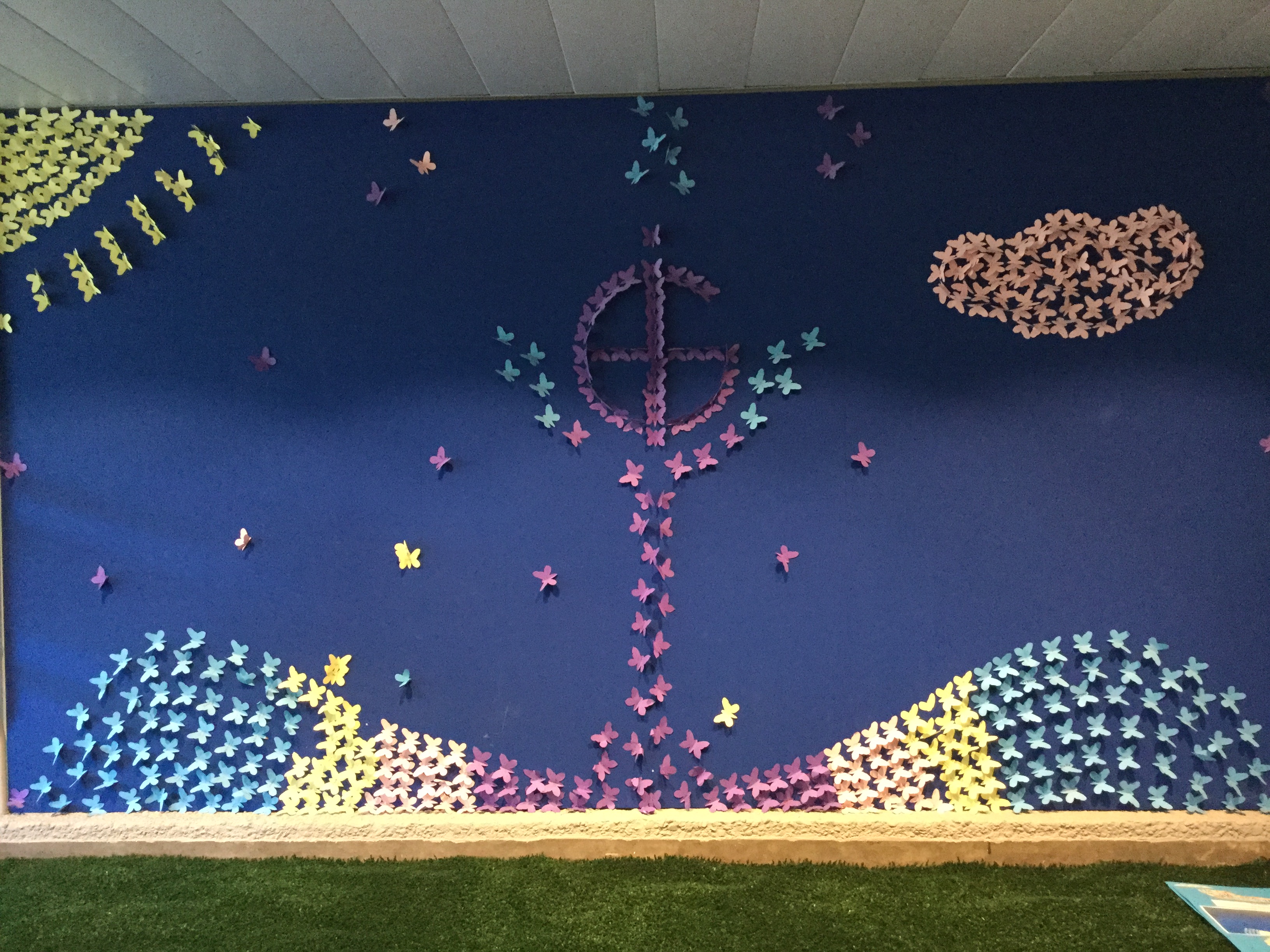 The project