After working on the theme of litter and waste in 2018, Geneva English School has taken on a new challenge and set out to make its food consumption more sustainable.
Enabling everyone to get involved
Step 1: Form an Eco-Committee
The election of the members of the Eco-Committee at Geneva English School was done through a class voting system. Candidates put themselves forward and each class elected its representative through a private vote. The Eco-Committee was made up of students, teachers, parents and support staff.
«The idea was to involve people from different areas of the school to create a sense of belonging to the school team.»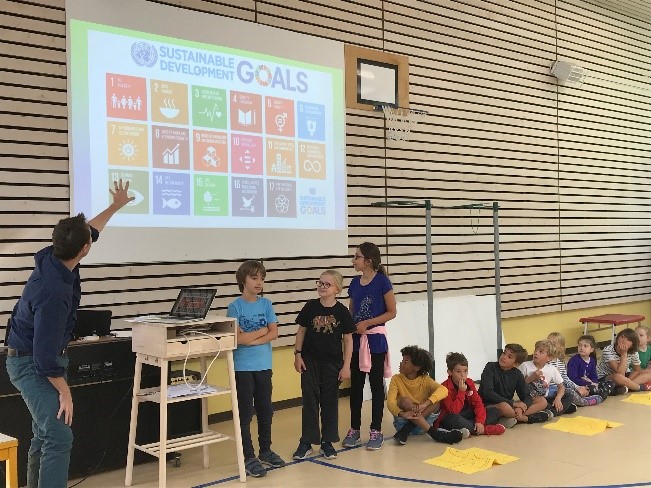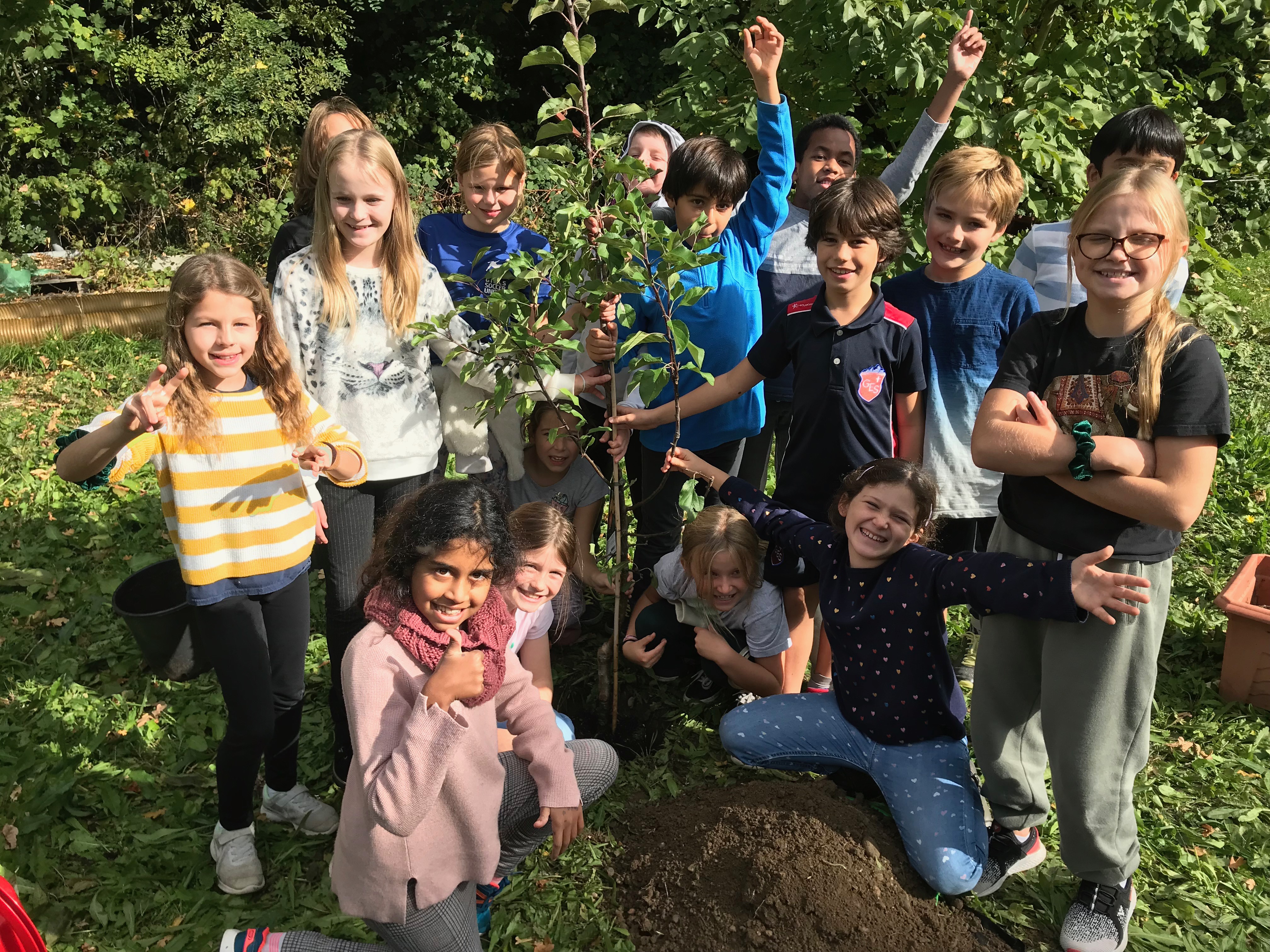 Le projet
Reduce the amount of food thrown away and grow your own
Step 2: Carry out a Sustainable Development Audit
Step 3: Create an Action Plan
Geneva English School has already implemented several measures in the area of sustainable food. In particular, the canteen uses sustainably produced food and students are made aware of the origin of their food. In order to reinforce their approach, the school decided to propose two new measures in the framework of this project:
Creating a vegetable garden within the school to raise awareness of how food is produced and to allow students to grow food themselves. All interested children were invited to submit their ideas for the design of the garden to the Eco-Committee. At a school assembly on World Food Day, the school community also explored the global challenges of sustainable food.
Measuring, quantifying and reducing the amount of food wasted in the canteen. To do this, the students interviewed the canteen manager and found that 8-10 kg of food is thrown away every day. This amount is mainly due to the fact that the meals are unpopular, but also that the orders are too large compared to the needs of the pupils.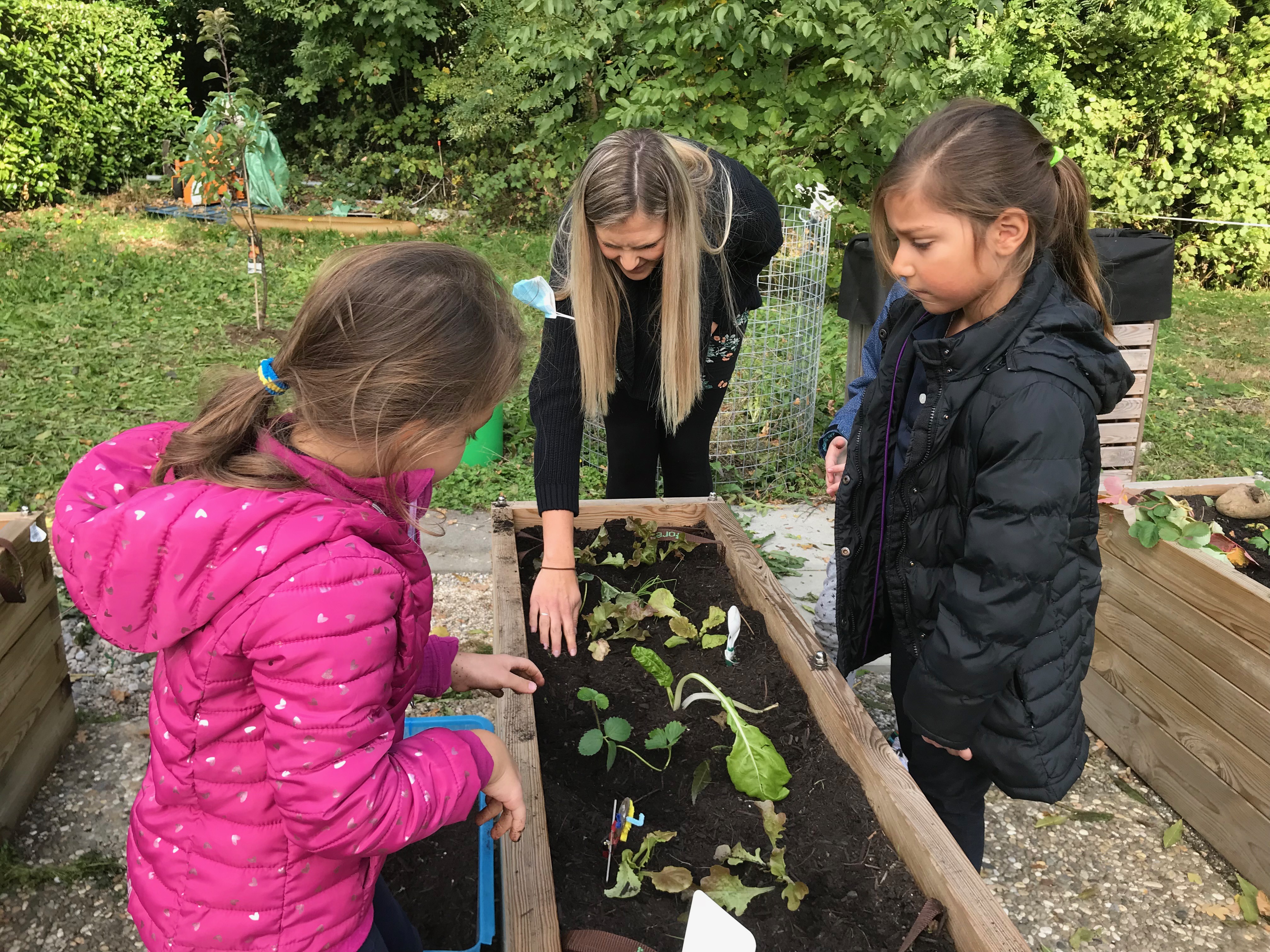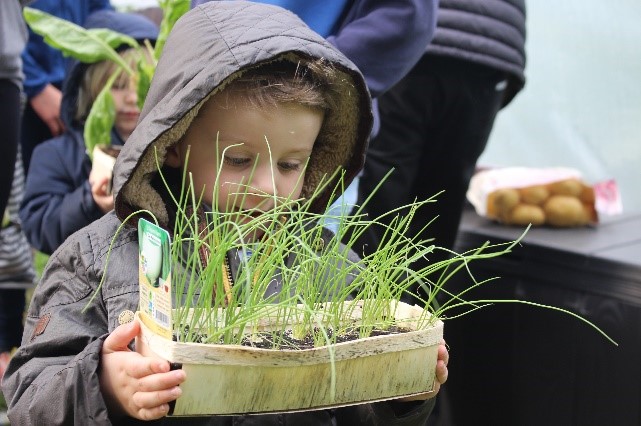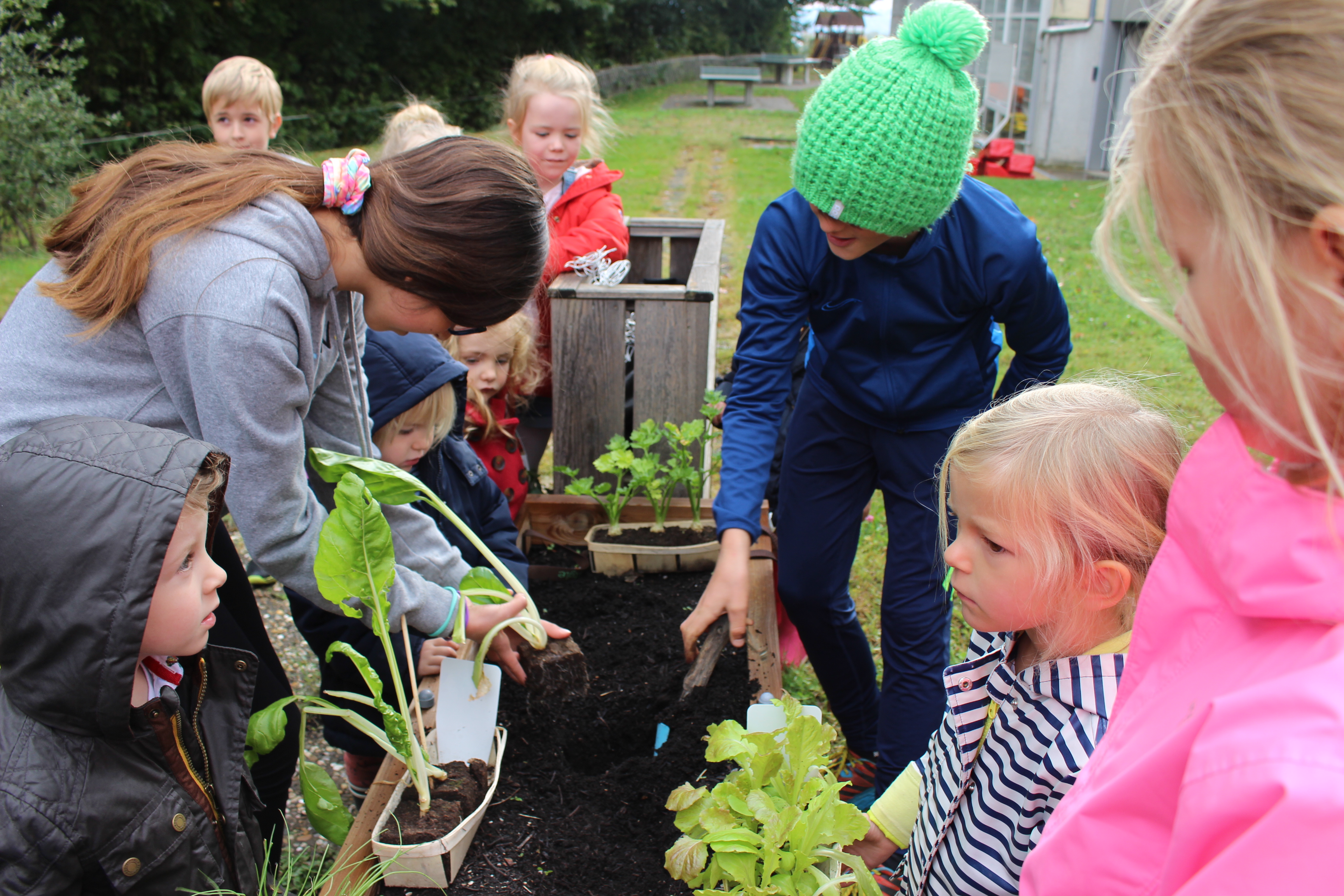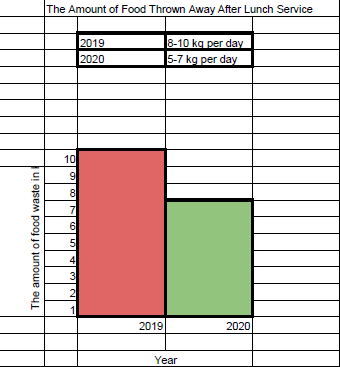 The project becomes a support for educational activities
Step 5: Links to the Curriculum
The Geneva English School ensured that the garden was seen as a support to the school's educational activities and not just a separate project. The Eco-Committee worked with the school's visual arts department, which led to the creation of ecological beeswax flags to decorate the school garden.
«It is important that the school garden is seen as a curriculum resource and not just a gardening project.»